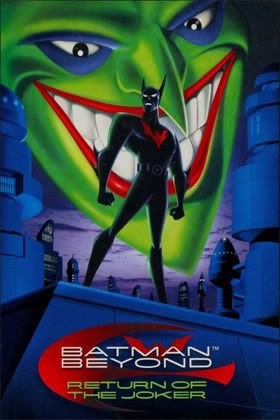 ---
I was at Walmart earlier tonight with some pocket change, looking to get the Scifi Invasion 4-pack. I ended up in the back, looking through the $5.50 bin and stumbled over Batman Beyond: Return Of The Joker.
Well, this was one I was unable to find because the re-release happened too quickly and everyone bought them up in my area. I found Batman Beyond: Return of The Joker and could not find anything on the front cover to indicate it was the uncut version. It says "Full-length feature" across the top front, that's not in the scan. Reasoning that I could always sell it at the flea market if it turned out being the censored one, I plunked down the 6 dollars and took my movie home. I opened it and was about to pop it into my set-top recorder to see which one it was, when I saw a thing of unmatched beauty...
The disc itself said "The Original Uncut Edition" across the top.
So, anyone who is missing this one from their collection, check your Walmart "bin" and enjoy!