Here are the Spanish titles I picked up in that latest EastWest haul. I just picked up the ones that was interested in knowing what the hell they were. As usual with EastWest, they're all obscure, odd, and/or illegal.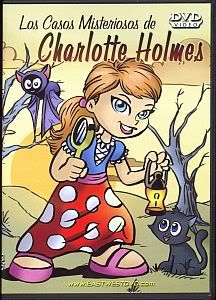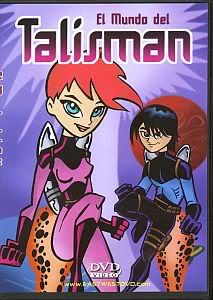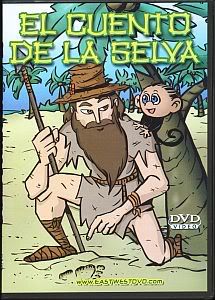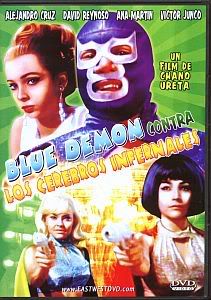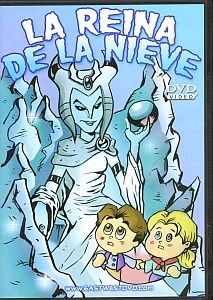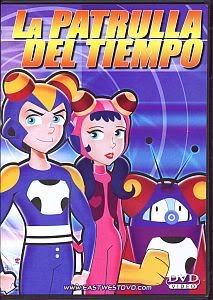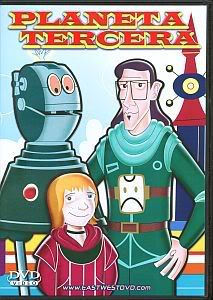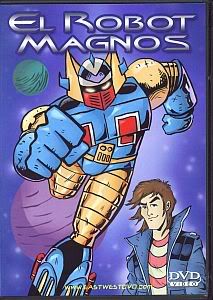 Las Casos Misteriosos del Charlotte Holmes A.K.A
The Casebook of Charlotte Holmes
Japanses Anime. Two Episodes, both preceded by live action segments with actors portraying Sherlock Holmes and Watson.
El Mundo Del Talisman A.K.A.
Birth
Japanese Anime. It's actually good anime(gasp)! This is
readily available
from ADV.
El Cuento De La Selva A.K.A. A Jungle Story
Some crazy ass European
Robinsonade
style animated story. Here's the description from the back of another DVD:
"When his boat sinks in the middle of the ocean, a young boy drifts on to a near by tropical island beach., where he learns the value of friendship when he is thrown together with the other survivors, the likes of a sneaky parrot, two cats, and a lazy dog to survive in the wilderness."
EastWest has released an English-language version called "Robinson Crusoe".
Blue Demon contra los cerebros infernales
Live action Mexican. There were a bunch of live action Spanish films, but since I only know a smattering of the language, I only picked this one up.
La Reina De La Nieve A.K.A.
The Snow Queen
Russian Animation. Haven't checked whether the Art Linkletter intro is included. Also released by EastWest in English.
La Patrulla Del Tiempo A.K.A.
Time Bokan
Janaese Anime. This one looks pretty neat. I haven't found out what the English language version of this specific series is called.
Planeta Tercera A.K.A.
The Mystery of the Third Planet
Russian Animation. Pretty interesting. I'll probably try to locate the English version of this on VHS if'n I never run across an EastWest release on it.
El Robot Magnos A.K.A.
Magnos The Robot
Japanese anime.