I stopped by Family Dollar to look around and noticed these: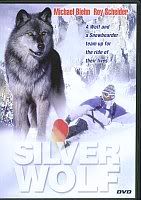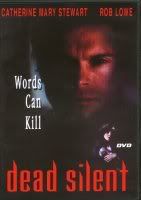 I'd heard that they had some of the Digiview titles previously seen at Wal-Mart, but didn't know they had some unique titles. The titles I'd already seen were a few of the animated literature titles and one of the fake anime titles, "Defenders Of Space". The two titles above aren't wonderful movies by any means but I think they represent the one of the directions that dollar DVDs have to go since the best of the public domain titles have already been released. Family Value has gone the other direction by releasing more and more obscure(but not always legal) titles.
Nine of the titles below are legally licensed films made within the last 10 years. They also(from what I've seen so far) actually have nice-looking
real digital video transfers
(gasp!). Dead Silent did not have any previews on it, so I got all of these off of the Silver Wolf Disc. Hopefully they'll all show up soon.
---
Dead Silent (1999)
Captain Nemo Vol 1
Captain Nemo Vol 2
Johnny The Giant Killer (1950)
Dot and the Kangaroo (1977)
Alice in Paris (1982)
Bugs Bunny And Friends Vol 2
Popeye: Little Swee'pea
American Vampire (1997)
Amnesia (1996)
Prophet's Game (1999)
James Dean (2001)
Row Your Boat (2000)
Silver Wolf (1998)
The Last Time I Saw Paris (1954)
Stage Door Canteen (1943)
Tai Chi
(Innerwave with Joey Bond)
Al Capone (The Untouchable Legend) (1998)
The Cisco Kid (1950)
Vol 1
Flash Gordon (1954)
Vol 2
Bonanza (1959)
Vol 5
The Lucy Show (1962)
Vol 2
The Red Skelton Show
Vol 2
---
Lots of interesting stuff. Prophet's Game alone has Dennis Hopper, Stephanie Zimbalist, Sondra Locke, Shannon Whirry, & Michael Dorn...together at last!
Family Dollar also has a large number of "real" DVDs for 5 bucks(Bah! I could ten movies for that price, easy!). I saw The Producers & The Graduate among many others. I have yet to find the Bollywood film
Land of the Little People
, but I've heard it is at many locations.
I will now leave you with a quote from a review of Johnny The Giant Killer:
The giant is a horrible thing, a demon-clown, and his castle's a phantasmic chamber of horrors. There's a killer worm that barks like a dog, and some hideous bee people who look like junkie robbers.
Wonderful.