As I reported recently, Dollar Tree has been experiencing a resurgence of DVD titles. Here is the second of four posts about them. All of the following are by Family Value Collection, formerly Treasure Box.
---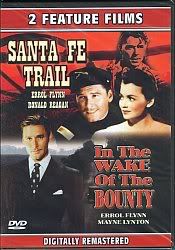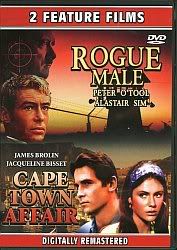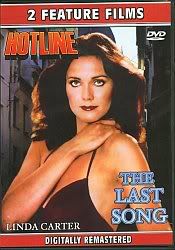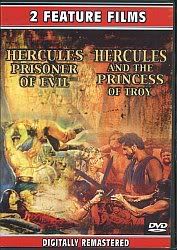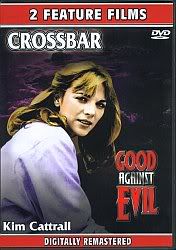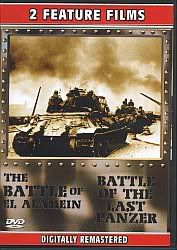 Sante Fe Trail/In The Wake Of The Bounty
- Sante Fe Trail is a common PD release, but "Wake" is Errol Flynn's first movie. It was made in his homeland of Australia and is(was) apparently very rare. The spine says "IN THE
WALK
OF THE BOUNTY"
Rogue Male/Cape Town Affair
- Nothing too special. In the first, Peter O'Toole misses whitely trying kill Hitler, and the second is most interesting for it's(unintentional) look at South Africa at the height of apartheid. The spine says "
ROGU
MALE" and "CAPE TOWN
AFFIAR
".
Born To Be Sold/The Last Song
- Yes, it's supposed to be
Hotline
on the first side, but it's actually Born To be Sold with out title credits(and they spell Lynda Carter's name wrong on the cover).
Hercules Against the Mongols/Hercules and the Princess of Troy
- Again, another stupid mistake. The first feature is listed as
Hercules, Prisoner Of Evil
on the case and disc but is actually the "Mongols" movie above. In true
Peplum
fashion, "Mongols" originally starred the
Machiste
character but was changed to Herc for the US release.
Crossbar/Good Against Evil
- Even though she's on the cover of this one,
Kim Catrall
has pretty small parts in both of these TV movies.
When The Bough Breaks/Death Sentence
- More TV movies, this time in the murder mystery vein. While the Cloris Leachman-helmed Death Sentence is from 1974, the other film is more recent, being made around the height of Ted Danson's popularity in 1986.
The Battle of El Alamein/The Big Lift
- Oh, and we were doing so well on the last two without any needless spelling or mastering errors. This one is supposed to have
Battle Of The Last Panzer
to make this a double Italian war pack, but we're instead treated to an American WWII movie from 1950.