Many anime sites are abuzz about a crop of "anime" dollar DVDs that have shown up in Wal-Mart recently. I went down to investigate and found that most Wal-Mart have added a DVD section in the toy area filled with budget kids DVDs. There were some of the Bazooka Joe DVDs(same old PD cartoons in a branded case with free gum), and some other so obscure I can't name. No disc was over 5.88. They're a bit sparse, but I imagine the must have future plans for the section. The three that I saw took up most of one side of an isle, but were only half stocked with movies.
One surprise was that both Digiview and Genius Entertainment have started putting out the same animated movies based on classic literature that NuTech Digital originally released(and eventually showed up at dollar stores). Some of the titles are even put out by both companies. I didn't re-buy any, so I'm not sure if they retain the excellent sound(DTS!) and print quality that the originals had.
Here are the ones I was able to purchase after selling my precious body fluids. Every title below is from Digiview.
---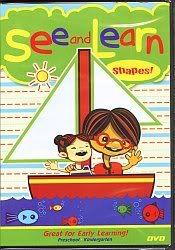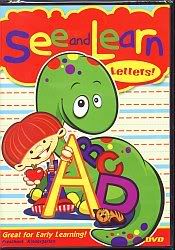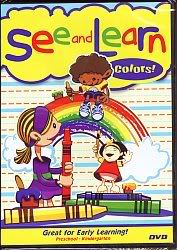 See and Learn : SHAPES!, LETTERS!, NUMBERS!, & COLORS!
I've googled many of the names in the credits, but really haven't found any info about these(UPDATE: I've contacted the computer graphics producer and found out they were made in 1985. More info soon in a seperate post). There's heart in them and the songs are interesting, but all in all, they seem pretty dated to me. I'll have to test them out on the kids and see what they think. The footage is rendered with very early simplistic computer graphics with no actual animation, mostly just still images. The video and sound quality is atrocious. Every episode has a dark blue background that makes everything muddy, and it doesn't help that it looks like the source is from very old VHS tapes.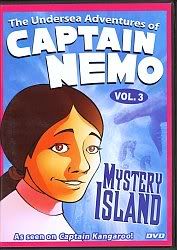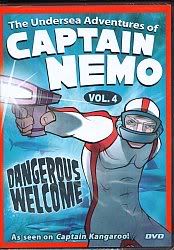 Captain Nemo: Vol. 3-Mystery Island & Vol. 4-Dangerous Welcome
These two discs are 24 episodes(12 each) of "The Undersea Adventures of Captain Nemo" which was an
exactly
5 minute mildly educational 1975 Canadian cartoon used as filler children's shows including Captain Kangaroo. All episode have titles and credits. The show shamelessly rips off the original Sealab 2020 series except it's just one adult and two kids. The quality on these is
excellent
.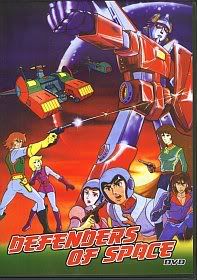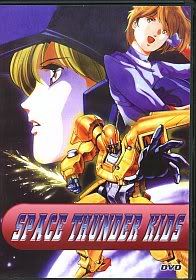 Defenders Of Space, Space Thunder Kids, & Protectors Of Universe
These are the discs the anime nerds are all a-twitter about. They seem to be Korean in origin maybe, who knows. They're distributed by
IFD Films and Arts Limited
and may be made by Adda Audio Visual Ltd. I'm not too big on the anime these days but from what I've read, they all shamelessly rip off many different sources. Various classic anime, Transformers, and even Tron! Definitely some obscure weird material.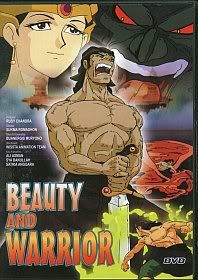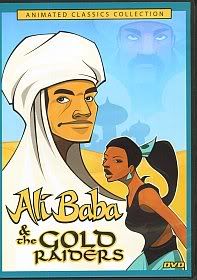 Beauty and Warrior & Ali Baba and the Gold Raiders
Both of these are also from IFD and from the research I've done, they're definitely Indonesian in origin. Even more specifically, Ali Baba was made in
Yogyakarta
. Beauty and Warrior looks just like most typical anime fare, but Ali Baba is low-res flat cel based computer animation with cheesy 3d computer graphics backgrounds. At first I didn't what Ali Baba was because the packaging mimics the other Nutech classic lit titles that Digiview is re-releasing, but then I recognized the title from the IFD website.
---
I've been on a roll lately on the updates, and I still have a couple more big posts to make. Tomorrow I'll put up either the Passion Productions or Family Value titles that have been showing up at Dollar Tree. If anybody responds, it's their choice. If more that one person responds(gasp!) majority rules. If no one responds...I'll ask the Magic Eight Ball.